The Dynamic Nude Workshop: Master Class
Over the years there have been photographers that wanted to attend one of our flagship workshops – but couldn't handle the rigors of hiking in remote locations, couldn't take a week off – or afford the over $9,000 of costs involved.
We wanted anyone to be able to experience this truly transformational event – so we captured – on location – all of the best lessons, assignments and wisdom – which you can own, watch and learn how to creatively transform your photography at your own pace, and from the comfort of your own home!
In addition, you'll receive all the materials that were previously only available to workshop attendees – PLUS you'll get bonus video tutorials and more.
You can experience firsthand what people have been raving about – at a 90% discount off the tuition!
Our Virtual Master Class is your ticket to experience The Dynamic Nude Workshop – to learn from master photographers – and to be taken through the exact same creative intensive experience!
Here is what you'll get:
1. You'll get over three hours of well-crafted video tutorials that glean the very best lessons from our workshop.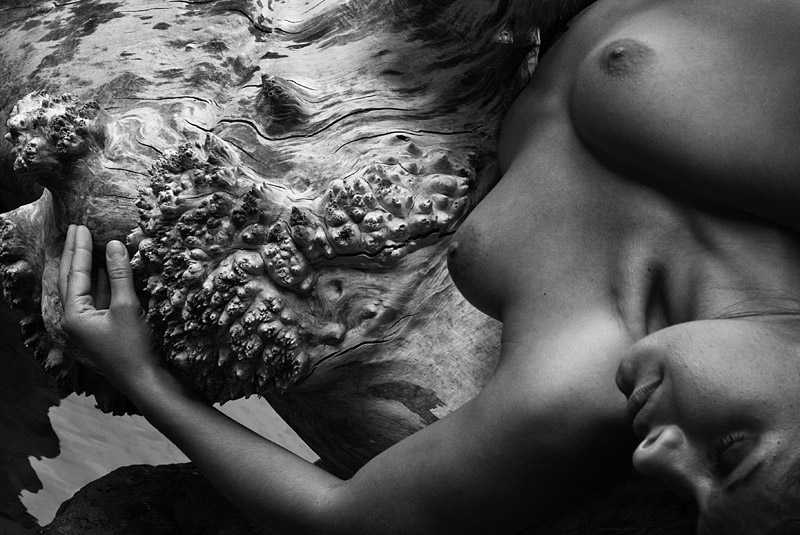 You'll have a huge advantage over workshop attendees: you can access the lessons over and over again – and you can study them at your own pace.
Some of the topics covered in the tutorials are:
Improving the Craft: Technical Lessons in the Field
The Seven Steps to crafting a Successful Image
Improving and Refining Composition
HDR Mastered
Panoramic/composites to increase resolution and Lens capabilities
Stacked Focus for Mastering Depth of Field
Continued Crafting of a Successful Image
  Models: Communication and Collaboration
Communication with Mika
Communication with Nicole
The Collaborative Process
 The Why: Personal Narratives for Compelling Images
Light as Visual Metaphor
Working with Visual Symbolism: Props
Props Pt. II
Props: Found Objects
Props Tied Into Landscape
Crafting the Final Image: Comprehensive Post Production
 The Foundation: Inside the Art of Craig Blacklock and Joel Belmont
 Practical Application: Two Approaches to the Same Subjects
Part I (Heavy Grotto Wall)
Part II (Massive Wall)
Part III (Slick Rock)
7.  Transcending Snapshots to Create Masterful Photographs
Sure – you could spend weeks, months, or even years reading hefty 'how-to' guides or scouring online blogs for tips and tricks on improving your photography.
But why would you want to miss an opportunity to exponentially cut down the learning curve? Our highly knowledgeable and experienced instructors easily distill tomes of technical, conceptual and creative knowledge so that you get only the best parts. What would be a better use of your time than learning how to make your best images right now – rather than trudging through many years of results that might not utilize your full potential?
Many photographers limit their capabilities by only investing in their camera bag – their tools. But it's not tools that create great photographs – it's the technician. Brooks Jensen, editor of Lenswork Magazine writes: "To think that one specific kind of equipment makes better photographs misses the point. Better photographers make better photographs. Equipment is never the answer to producing great work."
Take advantage of this unique opportunity to invest in yourself – and to save yourself the time, money and frustration of taking the slow road to creating your best work.
2. You'll Get Exclusive BONUS content:
If you order now – you will also get the following two BONUS items:
A 60-minute one on one session with Joel Belmont via skype – to guide you through exercises to hone in on your new creative direction, and to provide feedback on images you've made, and creative input to help you refine them even more. ($200 value)
You will receive the complete binder of teaching and inspirational materials, previously only available to workshop attendees ($120 value).
3. You'll Get Advanced Priority Access to Future Workshops
You'll have the first opportunity to join us on any future workshops that are offered on location. Our workshops are limited and always sell out quickly – so if you want to attend in person – investing in the Master Class will give you priority over the 1,100 photographers on our mailing list.
4. You Will Learn How to Create Photographs that Tell a Story.
If you are looking to further advance your photography, go beyond creating just 'another pretty picture' and more clearly define your unique style – you've come to the right place! In addition to all the areas of craft and technique that you will learn – you also have access to some of the best photographers on the planet for content-based photography.
If this is something that interests you – you'll learn how to take an image beyond a simple snapshot – and create a truly dynamic photograph: cumulating the best elements of the technical side of an image with the most important part – what it means to you, and what you would like it to convey to your audience. Each photographer has not only a unique 'eye' for seeing the world around them – but also a unique perspective on life. When this is harnessed and incorporated into your photographs – they can evolve into truly wonderful works of art.
The Dynamic Nude Workshop Master Class
To secure your copy of the Master Class, fill out this form for exclusive access:
"Joel did a great job of scouting out the best locations for photography, being aware of local conditions, access and photographic opportunities at each site. He was available to provide help and guidance to those who needed it, and generous with his time, while leaving more experienced photographers free and unencumbered to pursue their own photographic inspiration. The locations covered a wide range of photographic possibilities, from the grandiose to the intimate: sand dunes, slot canyons, panoramic vistas, monolithic sandstone cliffs, lake reflections, night skyscapes and light painting.
"The atmosphere on the trip was friendly, relaxed and informal. There was a full and demanding schedule of activities for every day of the trip, morning and evening, but with ample time for relaxation, sport, socializing, introspection, sharing and discussion. The group size was small enough to be intimate, and most of us now consider each other friends for life. I would have no hesitation in going on this trip again or recommending it."~Dr. N. Sukumar
"The workshop was mind-blowing… incredible! If you have the opportunity to attend this workshop – do it! It was a truly magical experience." ~Gwen, San Francisco, CA
"I produced some of the best images I have ever taken and received very useful feedback from the instructors, models and other participants. Well worth the time and effort." ~Greg Edwards, Half Moon Bay, CA
"It's one of the most spectacular places I've had a chance to shoot in." ~Hank Niles
"This was my first visit to Utah and it will be with me for life. Fresh, crisp air, daily hiking, gigantic rocks growing straight out of the water – I was surrounded by amazing beauty everywhere. The delicious home cooked meals, lots of laughs by the campfire… I didn't want to go home!" ~Tish, Los Angeles, CA
"This is the "Great American Landscape" that you don't get in Europe. Here you discover a completely new world, and it opens your mind to new ideas to be photographed." ~Miguel Soler-Roig, Spain
"It helped me advance my skills to a new level. It's worth every penny. It's the adventure of a lifetime, and you'll love every minute of it." ~Lonnie, Palisade, CO
"The food is out of this world. We've been eating like we're on a cruise ship every night. It was worth twice the price. You've got to experience it. These guys really know what they are doing… it's awesome." ~David Wagner,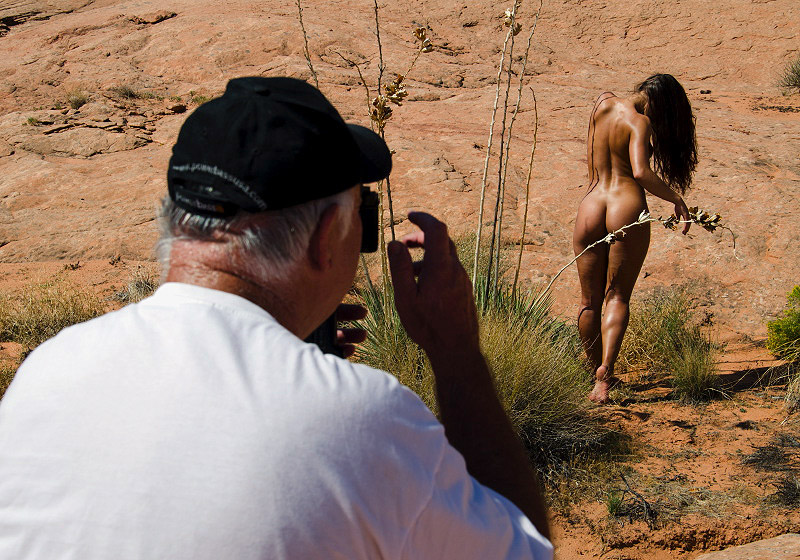 We have a limited supply to fulfill orders.  Don't wait and miss out – secure your Master Class content now!
[testimonial-free color="#52b3d9″ nav="true" pagination="true"]