The Dynamic Nude Workshop on Lake Powell, Utah
---
Imagine this experience: spending 8 DAYS on a private trip with only one other photographer and your own model to work with, being guided through the absolute BEST of the Southwest Landscape – along a vast network of sculpted red sandstone canyons and emerald waterways, under arches… exploring ruins, camping on pristine beaches and crafting the greatest images of your life!
$8950 (all inclusive)
September 10 – 18, 2021 (only 1 spot remains)
September 19 – 27, 2021 (only 2 spots remain)
Dynamic Photography Workshops offers unparalelled access to Glen Canyon National Recreation Area – also known as Lake Powell. We'll guide you through some of the best locations that the southwest has to offer, including Sculpted "Slot" Canyons, elaborate Anasazi Ruins dating back to the 1200's, Navajo Cliffs that rise 700 feet above the lake, Waterfalls, Petroglyphs, Natural Amphitheaters, towering Arches, Red Sandstone with lines similar to "the wave", and an AMAZING desert night sky packed with stars! With these dynamic and one-of-a-kind locations – combined with beautiful figure models – there are opportunities to make stunning images literally around every corner!
Here are just a few of the things you'll experience…
1. You'll Explore an INCREDIBLE Landscape!
Lake Powell has over 1900 miles of incredible shoreline… more shoreline than the entire west coast of the United States! We've spent many years on the lake exploring and discovering the most photogenic areas – and our seven-day workshop takes you to the very best locations that the north lake has to offer. You will be blown away by the diversity of the backdrops – giving you endless opportunities to capture amazing images.
2. You'll Get to Work with some of the TOP Art Nude Models on the Planet!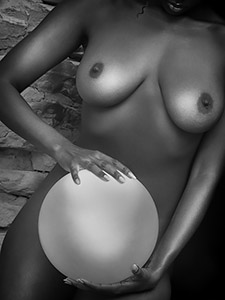 What can possibly be better than a phenomenal landscape? Combining it with the nude human form to create stunning works of art! Most figure workshops are a 'shootout' style, where 15-20 photographers all cram around the same model, with everyone making essentially the same image. We believe this is not the best way to learn, or to make your own unique images. You'll get to experience an almost 1:1 ratio of models to photographers! And these are not average models… these are the best of the best – including some of the top models found on Model Society. Models so experienced and beautiful – that your only challenge will be editing through so many great images.
If you've never worked with figure models before or feel a little intimidated – no problem. You'll learn how to creatively collaborate with models, through posing, directing, and effective communication.
3. You'll Get One on One Access to our lead Instructor!
Joel Belmont is perhaps the most knowledgable and experienced photographic guide on Lake Powell. Having spent many years traveling and scouting most of its vast and diverse expanse, he's found the best (and best kept secret) places to photograph – truly amazing places that no one else gets to see. And he's crafted an 'optimal light' itinerary, giving you access to locations during the optimal light each day – for opportunities to create the best possible images. Plus his extensive experience in creating, exhibiting, curating and teaching fine art nude photography – both in large format film and digital mediums – provides you with the ideal learning and photographing experience – so you can capture the best images, in the best locations, at the best times!
4. You'll Get Several Years' Worth of Knowledge and Progress in one Week-Long Intensive!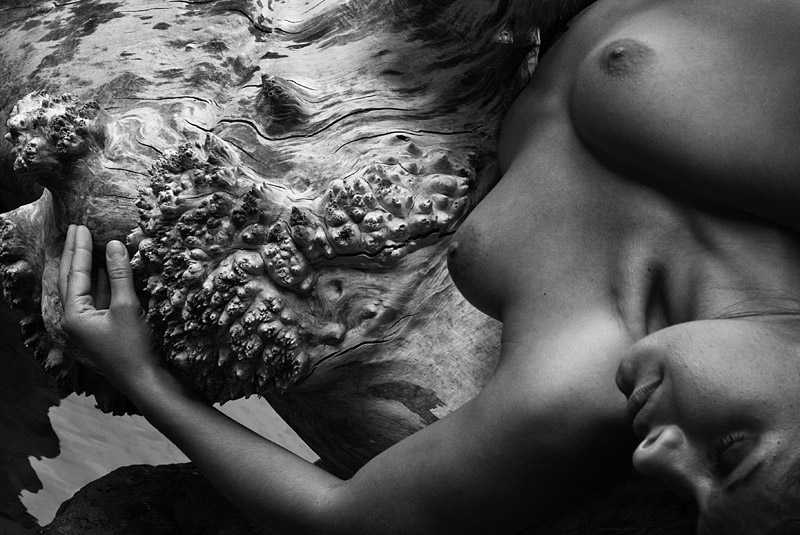 Sure – you could spend weeks, months, or even years reading hefty 'how-to' guides or scouring online blogs for tips and tricks on improving your photography.
But why would you want to miss an opportunity to exponentially cut down the learning curve? Our highly knowledgeable and experienced instructor is 100% invested in your progress – and elegantly distills tomes of technical, conceptual and creative knowledge so that you get only the best parts. What would be a better use of your time than learning how to make your best images right now – rather than trudging through many years of results that might not utilize your full potential?
Many photographers limit their capabilities by only investing in their camera bag – their tools. But it's not tools that create great photographs – it's the technician. Brooks Jensen, editor of Lenswork Magazine writes: "To think that one specific kind of equipment makes better photographs misses the point. Better photographers make better photographs. Equipment is never the answer to producing great work."
Take advantage of this unique opportunity to invest in yourself – and to save yourself the time, money and frustration of taking the slow road to creating your best work. And you don't have to take our word for it – this is what other photographers – both amateurs and professionals – are saying about this experience:
"This was one of the best experiences I have had in photography…ever! I fell in love with photography again and it sustained me and enriched my desire to do more with it. Not only did I come away with a thousand spectacular images but also the most relaxed attitude for life. I have attended other workshops since then, and can't help but judge based on the experiences at Lake Powell and can honestly say there is no comparison." ~Steve Fowler, Auburn, WA
"This workshop was an amazing opportunity to learn not only the art of photography but also to see and experience the beauty of Lake Powell. I really had no idea what was in store for me, other than camping under the stars, and lots of photography. This workshop would have been worth the time and expense if that was all there was. But there is so much more. Joel really built my self-confidence in my photography skills, and I learned years' worth of self-taught experience in a weeks' time. I highly recommend this workshop to anyone at any level of your photographic journey." ~David Oldeen, Plano, IL
"Without a doubt – this adventure changed my perspective on life as a photographer and as a human being. Anyone interested in fine art photography should participate in this workshop." ~Salvador Andalon, New York, NY
"This is a workshop I would definitely recommend to other photographers. The setting was exquisite even without the models, but the models brought another dimension to the entire photographic experience. My skill level has grown as a result, specifically working more toward consistency. I also learned a great deal in how to best communicate with a model – thus improving my images. I was very impressed by the willingness and flexibility of the models as they did their best to help me achieve the images I was envisioning. I also appreciated the camaraderie and willingness of the other photographers to share experiences and technical information. I consider the week a great success."
~Richard Hannon, Orange, CA
"I produced some of the best images I have ever taken and received very useful feedback from the instructors, models and other participants. Well worth the time and effort." ~Greg Edwards, Half Moon Bay, CA
5. You'll Get One-on-One Instruction and Learn Cutting-Edge Techniques.
Beginning and intermediate photographers will receive personalized instruction in posing, 'seeing' and crafting the Fine Art Nude image, while more advanced photographers can opt to spend more time capturing and creating their polished works of art in the field. This workshop is designed so that you will get the most out of it – regardless of your level of skill.
Plus – you'll have the opportunity to learn and advance in specific areas of interest to you personally. Would you like to learn how to create compelling HDR images? Or create dynamic panoramas through image stitching? You'll even have access to some of the 'insider' techniques of the Pro's – like Light Painting, Astro Photography and More!
6. You will learn how to create photographs that tell a story.
If you are looking to further advance your photography – to go beyond creating just 'another pretty picture' and more clearly discover and define your unique style – you've come to the right place! In addition to all the areas of craft and technique that you will learn – your mind will be expanded as we explore the untold secrets of some of the best artists in the world.
You'll learn how to take an image beyond a simple snapshot – and create a truly dynamic photograph: cumulating the best elements of the technical side of an image with the most important part – what it means to you, and what you have to say to your audience. Each photographer has not only a unique 'eye' for seeing the world around them – but also a unique perspective on life. When this is harnessed and incorporated into your photographs – they can evolve into truly one-of-a-kind works of art. In an age of homogeny on platforms like Instagram and Facebook – where hundreds of thousands of images keep repeating the broken record of 'beauty', there is greater need to stand out from the crowd – and to create what's unique to you.
7. You'll spend a week enjoying campfires, great camaraderie, and phenomenal cooking!
What can be added to an already phenomenal week? Our chef caters meals on location every day. Each night we review images made during that day – providing helpful feedback to take your work even further the next day. Then we share stories around a blazing campfire under the star-packed sky, while a guitar or native american flute softly echoes off the canyon walls. As amazing as Lake Powell is in the daytime – it's truly magical at night.
8. You Will be Thrilled – Guaranteed!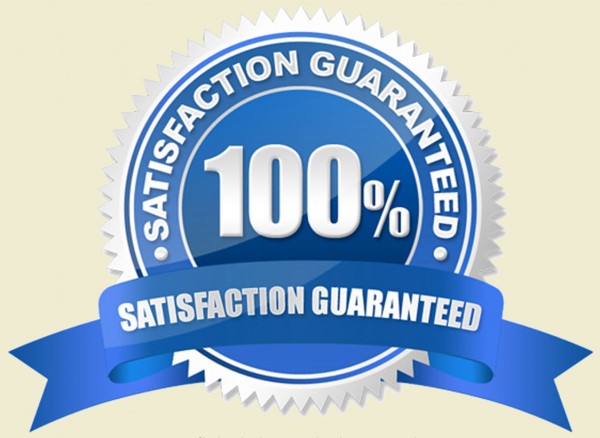 You won't find many workshops that are willing to 'put their money where their mouth is'. Because the experience we provide has transformed the work of so many photographers, if you're not absolutely thrilled by the end of your first day at the workshop – we'll happily refund every penny you've paid us – though you will be responsible for chartering a return trip to the marina.  No one has ever taken us up on this – because we always over-deliver an amazing experience, but regardless we want you to know that your complete satisfaction is guaranteed.
Workshop Itinerary (South Lake Powell – North Lake Itinerary if water level is above 3610′):
Note: These workshops are extremely popular and sell out quickly – don't delay, register now!
Day 1
6pm: Group Dinner + Meet & Greet at Defiance House Lodge
Day 2
8am: Meet at Bullfrog Marina (Executive Services Dock).
8:20am: depart for the Escalante Arm of Lake Powell.
9am: Orientation at Annie's Ampitheater
2pm: Group Study: "Working with Models"
3pm: Fiftymile Narrows Hike and Amphitheater (Lesson: Interviewing Models and Communication)
8pm: Participant Image Review
8:30pm: Presentation: Snapshots vs. Artistic Intent
Day 3
8am: Morning Inspiration
8:20: Depart for Morning location TBA (Lesson on What Goes Into a Photograph)
11am: La Gorce Arch, Floating nudes in Cathedral in the Desert,
1pm: Editing Session in Reflection Canyon
2pm: Image Review Session
3pm: Group Study: "Slowing down the Process"
3:30pm: Twilight Arch, Water Nudes
5pm: Abstracts and Dinosaur Tracks (Lesson: Strengthening composition)
8pm: Presentation: Where Art and Life Converge
Day 4
8am: Morning Inspiration
8:20: Depart to Rainbow Bridge (Landscape Images)
1pm: Editing Session
2pm: Image Review Session
3pm: Explore Rock Creek Bay
3:45pm: Group Study: "Personal Style"
4pm: Working with Props and Connection
8pm: Movie: Gregory Crewdson
Day 5
8am: Morning Inspiration
8:20: Depart for Abstract Outcroppings (Lesson on the Human Connection)
1pm: Editing Session
2pm: Image Review Session
2:30pm: Explore Labyrinth Bay
3pm: Labyrinth Slot Canyon (Lesson on the Obscured Nude)
8pm: Presentation: Composition
8:30pm: Movie: Brett Weston
Day 6
8am: Potholes and Hodoos in Padre Bay
1pm: Editing Session
2pm: Image Review Session
2:30pm: Group Study: "The Vision Funnel"
3pm: Location TBD
8pm: Presentation: Light Painting and Fire Spinning
Day 7
8am: Morning Inspiration
8:20: Depart for Dangling Rope Marina/Balanced Rock Canyon
1pm: Editing Session
2pm: Image Review Session
3:30pm: Reflection Canyon
8pm: Movie: The Woodmans
Day 8
8am: Morning Inspiration
8:20: Depart for San Juan River Arm
1pm: Editing Session
2pm: Image Review Session
3pm: Cha Canyon
8pm: Movie: Wynn Bullock
Day 9
Back to bullfrog marina around noon.
***The seats on this trip always sell out quickly – and only two spots currently remain***
"Whether you are a landscape photographer – whether you are a figure photographer – a newbie or experienced – you'll have the experience of a lifetime. For me it was experiencing new ways of seeing and making truly fine art. I had a fantastic time!" ~Keith Harper
"The Dynamic Nude is one of the most unique photo workshops available. The combination of location, models, instructors, and group dynamics provide an experience you could not get anywhere else. You will leave the workshop with a different perspective on your photography and approach to figure imagery." ~Bert Pasquale, Baltimore, MD
"If you want to get away from the hectic day to day grind and experience a tranquil week along the remote back waterways of Lake Powell, then Joel Belmont has a great trip for you. If you also want to learn or improve your ability to take fine art photographs of the nude figure in this remote environment, then Joel's Dynamic Nude Workshop is definitely something you should consider. Not only did we all get some great images – but I learned how to take my photography to the next level. We worked in small groups and the instructors showed us some of their special tips and techniques, especially how to work with the models. The models were great and it was a pleasure to get to know them and the other students and instructors over the course of a very special week. Just imagine yourself in a boat full of excited students and talented models moving deeper into the various turns of the waterway with cliffs rising several hundred feet above the water line. Then, after arriving where few people can go, you hike to scenic locations to direct energetic models and create a fine art image. The scenery, the peaceful environment and the friendships you will experience are alone worth the trip." ~Randy Persinger
"I've been to a half dozen workshops… it's better than any workshop I've been to. It far surpassed my expectations."~Peter Laursen
"Participating in the Fall Workshop was one of the most enriching experiences of my life! Joel and Lili are both so knowledgeable about the Lake Powell environment and all the intricate details of how to shoot there and produce the best possible images. They are also experienced hosts who can cook delicious food and provide diverse entertainment throughout the trip. What more could you ask for?" ~Lily Kennedy, Carbondale, CO
"If you are the kind of photographer who wishes they had more time with their camera, and more time to think and talk about photography and learn, you couldn't find a better way to spend six days." ~Jay Watkins
"You are in for a treat! Joel was an excellent host – very knowledgeable of his trade and the surroundings. This was a thrilling trip through the grand landscapes of Lake Powell, a trip that I would definitely do again!" ~Randa Morgan, Seattle, WA
"I recently had the pleasure of spending a week with Joel Belmont on and around Lake Powell for one of his Photographic Workshops. The closest thing to a complaint I can think of is that I wish it could have lasted longer. That said, I have so many beautiful and varied photos that I don't know that I needed more time. I recommend that anyone with an interest in photography not to miss this opportunity." ~Greg Fullmer, Bakersfield, CA
"This is by far the best workshop I have ever attended. I invite those considering the workshop to sign up immediately so that you can discover the awe first-hand. You will not be disappointed." ~Andrea, Grand Junction, CO
Amazing locations, great food, secluded beaches with crackling campfires, camping under the star-packed desert sky, learning new techniques one one one from our best instructors, working with beautiful figure models – and making jaw-dropping images! Don't miss out on this once in a lifetime opportunity for a guided photographic adventure through one of the most beautiful places on earth.
What you'll get:
8 Days of Visual Bliss on Lake Powell!
Daily On-Location Photographic Instruction
Guided Access to the Most Remote, Rarely Photographed and Absolute Best Locations in the SW!
Constant Opportunities to photograph Beautiful Figure Models with a 1:1 ratio!
Catered Meals
Comfortable Accommodations
One-on-one Access to our top Instructor
Daily Feedback/Image Review Sessions
Video Tutorials – delivered BEFORE the Workshop
A Binder Packed With Materials – during the Workshop
The Adventure of a Lifetime!
***These workshops sell out well in advance. If you would like to join us – make sure to Register ASAP to hold your spot on the trip.***
"Joel did a great job of scouting out the best locations for photography, being aware of local conditions, access and photographic opportunities at each site. He was available to provide help and guidance to those who needed it, and generous with his time, while leaving more experienced photographers free and unencumbered to pursue their own photographic inspiration. The locations covered a wide range of photographic possibilities, from the grandiose to the intimate: sand dunes, slot canyons, panoramic vistas, monolithic sandstone cliffs, lake reflections, night skyscapes and light painting.
"The atmosphere on the trip was friendly, relaxed and informal. There was a full and demanding schedule of activities for every day of the trip, morning and evening, but with ample time for relaxation, sport, socializing, introspection, sharing and discussion. The group size was small enough to be intimate, and most of us now consider each other friends for life. I would have no hesitation in going on this trip again or recommending it."~Dr. N. Sukumar
"The workshop was mind-blowing… incredible! If you have the opportunity to attend this workshop – do it! It was a truly magical experience." ~Gwen, San Francisco, CA
"I produced some of the best images I have ever taken and received very useful feedback from the instructors, models and other participants. Well worth the time and effort." ~Greg Edwards, Half Moon Bay, CA
"It's one of the most spectacular places I've had a chance to shoot in." ~Hank Niles
"This was my first visit to Utah and it will be with me for life. Fresh, crisp air, daily hiking, gigantic rocks growing straight out of the water – I was surrounded by amazing beauty everywhere. The delicious home cooked meals, lots of laughs by the campfire… I didn't want to go home!" ~Tish, Los Angeles, CA
"This is the "Great American Landscape" that you don't get in Europe. Here you discover a completely new world, and it opens your mind to new ideas to be photographed." ~Miguel Soler-Roig, Spain
"It helped me advance my skills to a new level. It's worth every penny. It's the adventure of a lifetime, and you'll love every minute of it." ~Lonnie, Palisade, CO
"The food is out of this world. We've been eating like we're on a cruise ship every night. It was worth twice the price. You've got to experience it. These guys really know what they are doing… it's awesome." ~David Wagner,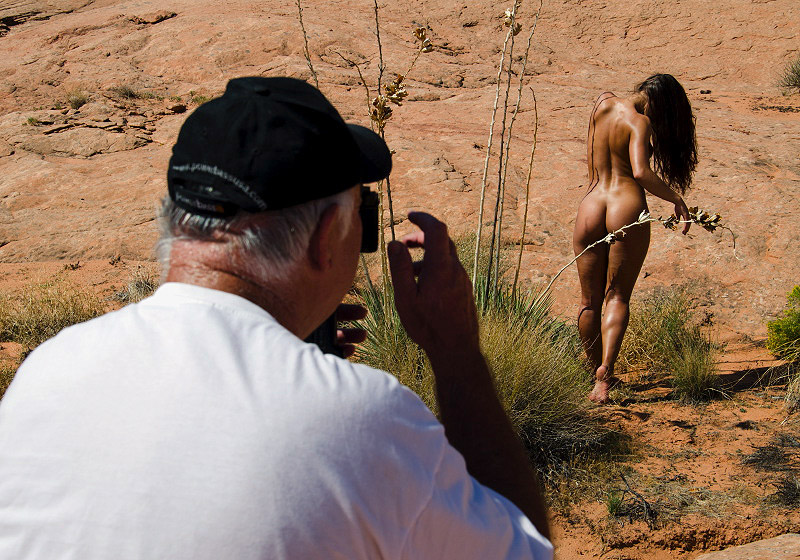 Don't wait and miss out – secure your spot now!